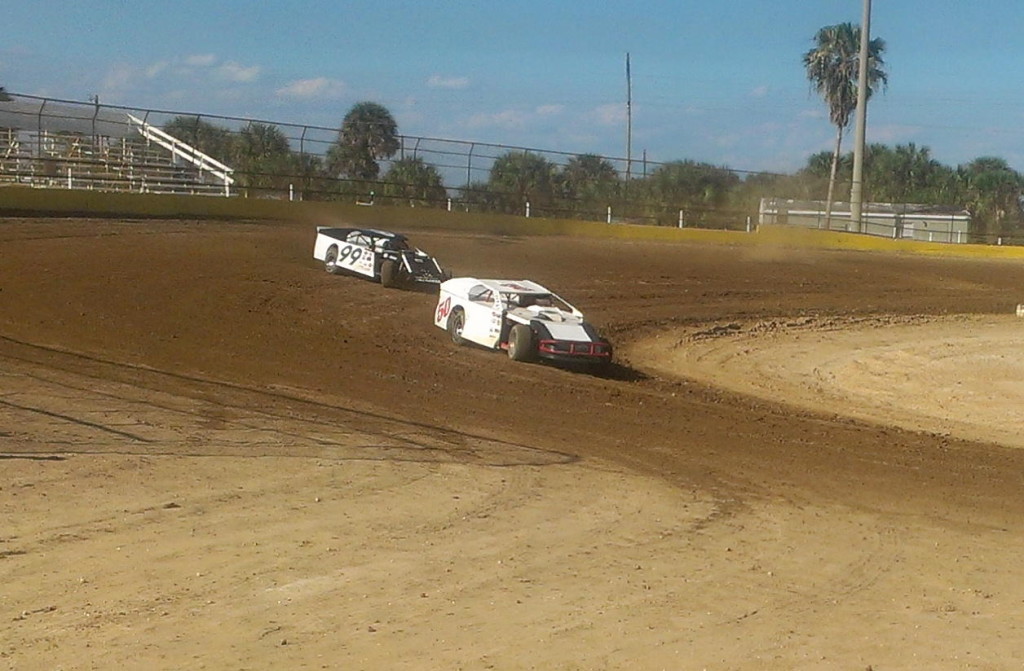 Test and Tune on Saturday went well, some familiar cars and faces as well as some new cars and new faces. We even had some familiar cars with different faces behind the wheel. I guess we have our own Silly Season here too.
The grader and the water truck were pretty tired from the break and complained a little, the water truck found new ways to leak water and the grader showed it's displeasure by …losing fluid and bolts, but with some attention from several creative mechanics they both perked up. Shortly after that we had a really nice race track and perfect Florida weather to go with it.
Lots of cleaning and mowing to do before the 2013 Season opener and some of it got started Saturday, thanks to all of those people that helped.