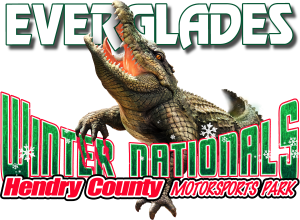 $3000 to win Street Stock Feature and the five race Challenge points fund will be determined
$1000 to win Open Wheel Modified Feature.
Open Wheel Modifieds will run two rounds of Heat races Friday to determine their Feature lineup. Strictly Stocks and Modified Mini Stocks will run Heat and Feature races both Friday and Saturday, Modified Mini Stocks will run for regular purse on Friday and $600 to win on Saturday. 
Weekend #1 of the Everglades Winter Nationals will be a lot of action packed racing.